Safeguarding: Keeping Your Children Safe
The safety and well being of your child is of prime importance to us as a school. Here are some links and policies to show how we ensure this.
Safeguarding & Welfare Team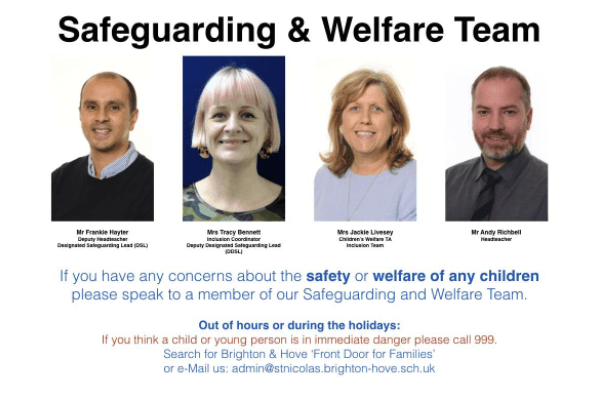 At St Nicolas our Safeguarding & Welfare Team leads on all aspects of pupil wellbeing. Using this team approach helps us to ensure we can support families and respond to incidents effectively even when key staff are not available or after staffing changes.
Our Safeguarding & Welfare team are:
Mr Hayter
- Designated Safeguarding Lead (DSL)
Mrs Bennett
(Deputy Designated Safeguarding Lead (DDSL)
Mrs Livesey
(Children's Welfare Teaching Assistant)
Mr Richbell
(Headteacher)
Safeguarding Policy
The school safeguarding policy is available in the '
Useful Documents
' folder on this website in the 'Child Protection & Safeguarding' folder.
Anti-Bullying Policy

The anti-bullying policy is an integral part of our school policy on 'Promoting Positive Behaviour'.

See also our 'Code of Conduct for Photography Video and Audio in School' the 'Digital Photography Video and Audio Consent Form' and the 'Responsible Computer and Internet Use Rules and Agreement'.
Operation Encompass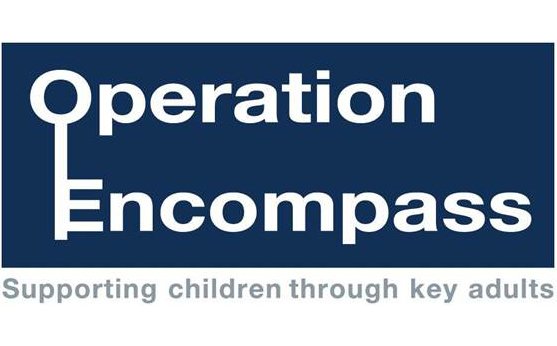 Our school is part of 'Operation Encompass'.
This is a joint project with Sussex Police which started in September 2018. The project provides early reporting to schools of any domestic abuse incidents involving children (incidents in which a child was present, ordinarily resides at the incident location or with an involved party).
We know that children and young people can be significantly affected through witnessing or being exposed to domestic abuse and this operation will allow our school to better support our children and their families. Our Designated Safeguarding Lead (DSL) has been trained to liaise with the police. They will be able to use information that has been shared with them, in confidence, to ensure that the right support is available should it be required by a child and/or their family. We are keen to offer the best support available to our children and we believe this project is extremely beneficial for all those involved.
Additional information about Operation Encompass is available at www.operationencompass.org
Information about a wide range of local services for families is available at www.familyinfobrighton.org.uk
If you have any concerns or questions then please contact a member of our Safeguarding & Welfare Team and we will be happy to discuss this further.