Meals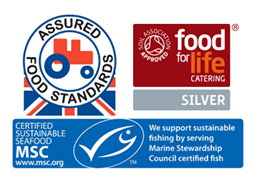 Information about the School Meals Service at St Nicolas can be obtained from the Council
School Meals
web page. Ours is the 3 choice menu.
All food provided by Brighton & Hove City Council meets the nutritional standards set by the government. This ensures that children are provided with a healthy balanced meal. We work with Caterlink to create the menus which include:
a variety of red meat and poultry dishes
omega-3 rich oily fish
balanced vegetarian dishes
rice
pasta
a wide choice of fresh fruit, vegetables and salad
fresh bread, cooked on site daily
School Meals - Sugar reduction in Desserts
School meal desserts have been subject to much discussion recently, with a number of parental questions regarding the sugar content of the "traditional" puddings served.
In response to new guidelines Eden has reviewed the menu and asked us to pass on the following information to all parents:
Desserts served as part of your child's school lunch now contain less sugar, have increased fibre and portion sizes served are in line with current guidance detailed in the School Food Plan. Fresh fruit and organic yogurt are available daily as a choice and many of the desserts offered contain fruit and/or vegetables. All recipes have been tested by Eden's Executive Chef to ensure that desserts look good and taste delicious, whilst having less sugar, increased fibre and being the correct portion for your child.
Free School Meals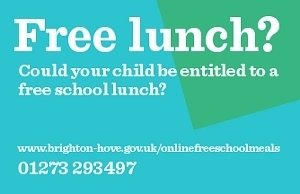 Find out whether you may be entitled to free school meals by visiting the
council web page
and then apply on line.
My child has an allergy or intolerance

Find out more here.