Free School Meals Applications
Applying for Free School Meals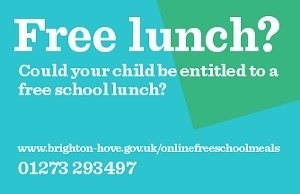 I am afraid many more families will qualify for free school meals now than did before the coronavirus crisis due to loss of jobs.
As soon as we get confirmation, you will be added to our list so that you receive your weekly voucher. If you are sure that you qualify against the criteria outlined on the council website, e-mail us on admin@stnicolas.brighton-hove.sch.uk with 'Free School Meals' in the subject line to let us know that you have applied so we can be ready to send the voucher as quickly as possible.
If you don't qualify but are struggling to feed your family, please e-mail us so we can see what we can do to help.