Information for our families and visitors to our school
All visitors to the school site, including family members, must read and understand the following information before visiting for the first time. When you sign in at the office you will be asked to confirm that you have done so. A paper copy is available at the office.
Coronavirus Safety
No one should currently visit the school site without prior appointment except for the purposes of dropping off or collecting children at the times allotted.
Only visit the site if you have to. If you can speak to us over the phone or using Zoom or Teams instead, please call the office to arrange this.
If possible, contractors should come outside normal school hours. If that is not possible, we will need to know in advance where you need to go and when so we can assess the risk and make any changes to our procedures and timings.
You must not come to site if you have any of the known covid symptoms. Follow this public health guidance.
Deliveries
There is a table at the main entrance where deliveries can be left.
Deliveries for the kitchen by arrangement with the kitchen team.
Signing In
At the moment we are not using the usual signing in book mentioned below. For now you will be signed in by a member of the office team. You must make sure someone in the office knows when you leave the site.
Use the hand sanitiser provided at the front entrance.
While on site
Toilets: There is one toilet in the medical room which is reserved for visitors. It must be cleaned after it is used so please tell a member of the office team that you have used it.
Physical Distancing of 2m: You must try to maintain 2m distancing at all times. If the nature of your work makes this impossible, for instance if you are here to work directly with children and it is unavoidable you must keep a record of who you've been in close contact with on the form provided and leave it with the office. If you develop symptoms you must inform us and we must contact you if anyone you worked with develops symptoms within 10 days.
Sanitising & Cleaning: Please protect yourself by cleaning any school equipment before use and keep us safe by cleaning it again when you have finished with it. Any rooms you are working in will be cleaned before another group uses them. If you use a room we weren't expecting you to go into, please tell the office team before you leave.
Safeguarding & Child Protection
'Safe Adults'
We have a duty to make sure that every adult on school premises is a safe person to be with children. As part of our safeguarding procedures we check the identity of every adult entering the building while our children are on site. If the member of staff welcoming you does not already know you, you will be asked to show photo ID in addition to your organisation ID to prove who you are.
Every visitor is asked to sign in using the visitors register at the main entrance and to wear a visitors badge badge or sticker which must be worn at all times while on site. Please return to the office when you leave the premises to sign out.
Safeguarding is about keeping children and vulnerable adults safe from abuse and protecting yourself from unfounded allegations or your actions being misinterpreted. If you see or hear anything that worries you, tell a member of staff. Never be alone with a child.
Safety & Welfare of Children
If you have any concerns about the safety or welfare of any children please speak to a member of our Safeguarding and Welfare Team.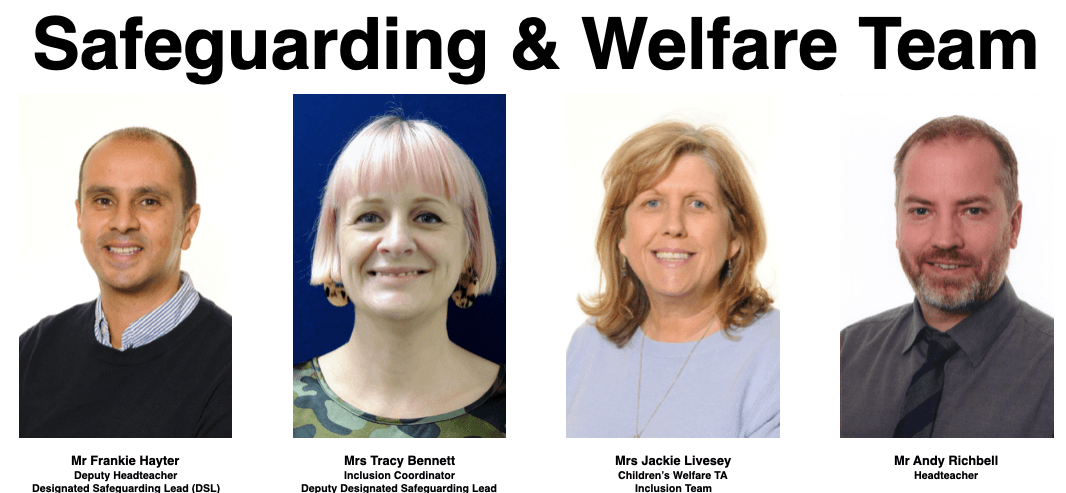 Out of hours or during the holidays:
If you think a child or young person is in immediate danger please call 999.
For non-emergency concerns, visit the Brighton & Hove 'Front Door for Families' web page or complete their contact form.
or e-Mail us: admin@stnicolas.brighton-hove.sch.uk
The NSPCC provides advice and support to adults who are concerned about the safety or welfare of a child. They are available 24 hours a day on 0808 800 5000. It's free and you don't have to say who you are.
Fire / Emergency Evacuation of building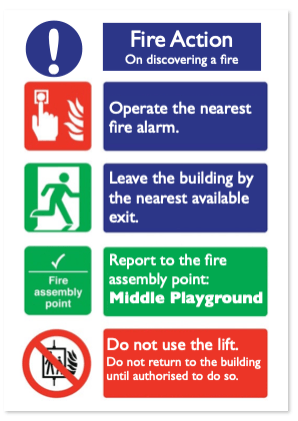 If you discover a fire: Sound the emergency alarm using one of the red break-glass call points and leave the building by the nearest available exit (clearly marked with a green and white sign). Do not attempt to fight the fire. Proceed to the assembly point and report to a senior member of staff. On no account should you re-enter the building. The emergency services will be contacted by school staff.
If you hear the fire alarm: Safely evacuate the building via the nearest exit (follow the signs) and make your way to the assembly point on the middle playground.
Suspected Gas Leak: Do not operate the alarm. Tell a member of school staff who will initiate the silent alarm evacuation procedures. Do not operate any electrical switches. Make your way to the assembly point.
If you feel that you may require additional assistance during an evacuation, please advise office staff when signing in.
Other Health, Safety & Security Information
Health & Safety: Keeping yourself and others safe is everyone's responsibility, including yours. If you see anything you think is unsafe or a potential hazard you must point it out to a member of staff.
First Aid: If you require first aid please advise a member of staff who will assist you and enlist the help of a trained person to help you with any first aid required. If you have a medical condition of which we should be made aware of, please inform a member of staff on arrival.
Accidents and Incidents: Our school aims to provide a safe and healthy working environment for everyone. In the event of an accident or incident, even if you do not sustain a personal injury or it is a near miss incident, please report the incident to the school office so that we can record the details in our accident book and provide any assistance that may be required.
Smoking: Smoking and the use of e-cigarettes is not permitted within the school or its grounds. We also ask that no one smokes right by the school entrance. Please respect our no smoking policy.
Personal Security: Please keep all hand baggage and valuables with you at all times. You can leave items the office but do so at your own risk.
Toilets: All adult toilets are labelled adult and disabled. Use of pupil toilets is strictly prohibited. If you are taking your own pre-school age child to the toilet, please use the adult toilets.
Mobile Phones & Photography: Please ensure your mobile phone is switched off or in silent mode. For safeguarding reasons use of mobile phones or other devices to take photographs is highly restricted during the school day in areas where children are. Please speak to the school office to obtain permission should you need photographs to help you in your work.
We thank you for your co-operation and for caring for everyone's health and safety during your visit.
Should you identify any shortcomings in our arrangements for health and safety, we would be grateful if you would draw it to our attention by alerting the school office, or the Headteacher.
Full details of the school's health and safety arrangements are available from the Headteacher, who together with the Governing Body, take the responsibility for the fulfilment of our statutory obligations under the Management of Health and Safety at Work Regulations 1999.
You can contact us at admin@stnicolas.brighton-hove.sch.uk or by phone on 01273 418026.
ADDITIONAL INFORMATION FOR CONTRACTORS
WORKING ON SCHOOL PREMISES
Contractors coming onto the site must report to the school office or the Site Manager and read read the 'information for families and visitors' leaflet in addition to this information before commencing work.
Courteous Working: If you experience any problems, including with children, please speak to a member of school staff as soon as possible. During the school day, noise should be kept to a minimum, as far as is practical. No loud radios or shouting. Language and dress code should be appropriate for a school with 4 year olds! You should advise the school office if your work is likely to disturb any services e.g. electricity / gas etc.
Risk Assessments & Method Statements: Contractors will be expected to follow relevant method statements and / or safe systems of work. A full risk assessment has been carried out for all areas in school and, where appropriate, these will be made available to you. You are expected to familiarise yourself with them. In certain cases contractors may be expected to provide further risk assessments connected to your work. These must be supplied in advance of the work commencing.
Asbestos Register: We are fortunate to have almost no known asbestos on site. However, make sure you have seen the asbestos survey before carrying out any work. Copies are available from the school office.
COSHH: If you are bringing materials on to the premises that are covered by the COSHH regulation, please leave a copy of the relevant COSHH assessment and Material Hazard Data Sheet with the school office or Site Manager.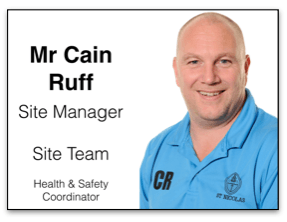 Vehicles On Site: If the contracted work requires you to bring vehicles or powered equipment this should be advised prior to commencement in order for an additional risk assessment to be carried out or our usual procedures to be applied and to allow time for any safety measures to be put in place.
Work Equipment: All electrical equipment brought onto site must comply with current legislation, have been tested and maintained in line with the Electricity at Work Regulations. Anything brought onto site is your responsibility. Please do not leave any valuables or equipment unattended at any time.
Support From Us: Whilst on-site you will be supported and supervised by our Site Manager, Cain Ruff. If you need anything please contact him or the School Office. Office Number: 01273 418 026