Free School Meals Voucher Scheme
Voucher Scheme - Introduction
The voucher scheme is run by a company called EdenRed on behalf of the UK Government. It has not run smoothly! This page has some links and help for anyone struggling to get the vouchers to work.
To qualify for vouchers you need to be in receipt of benefits related free school meals. This does not include children who were in recent of 'universal free school meals' inReception, Year 1 and Year 2.
If you think you already received benefits related free school meals and should therefore have been receiving the vouchers but haven't, e-mail us on admin@stnicolas.brighton-hove.sch.uk
Redeeming The Vouchers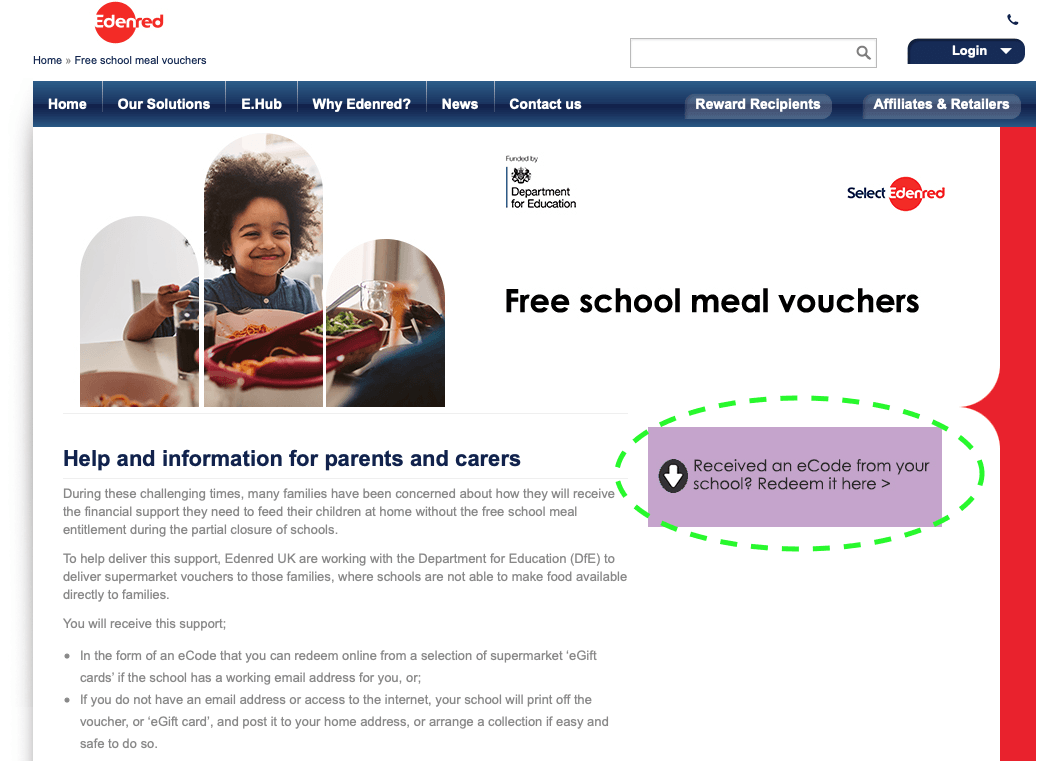 Each week you should receive a code from EdenRed. You then visit this page:
The vouchers can be used at the following supermarkets:
Morrisons
Tesco
Sainsbury's
Asda
Waitrose
M&S
Problems?
If you get really stuck,
click on this link
and tell us what problems you are having and we will try to call you and try to help. We don't have access to any of the information that EdenRed have but it may be that you can forward the e-mail they send you and we can print the voucher.